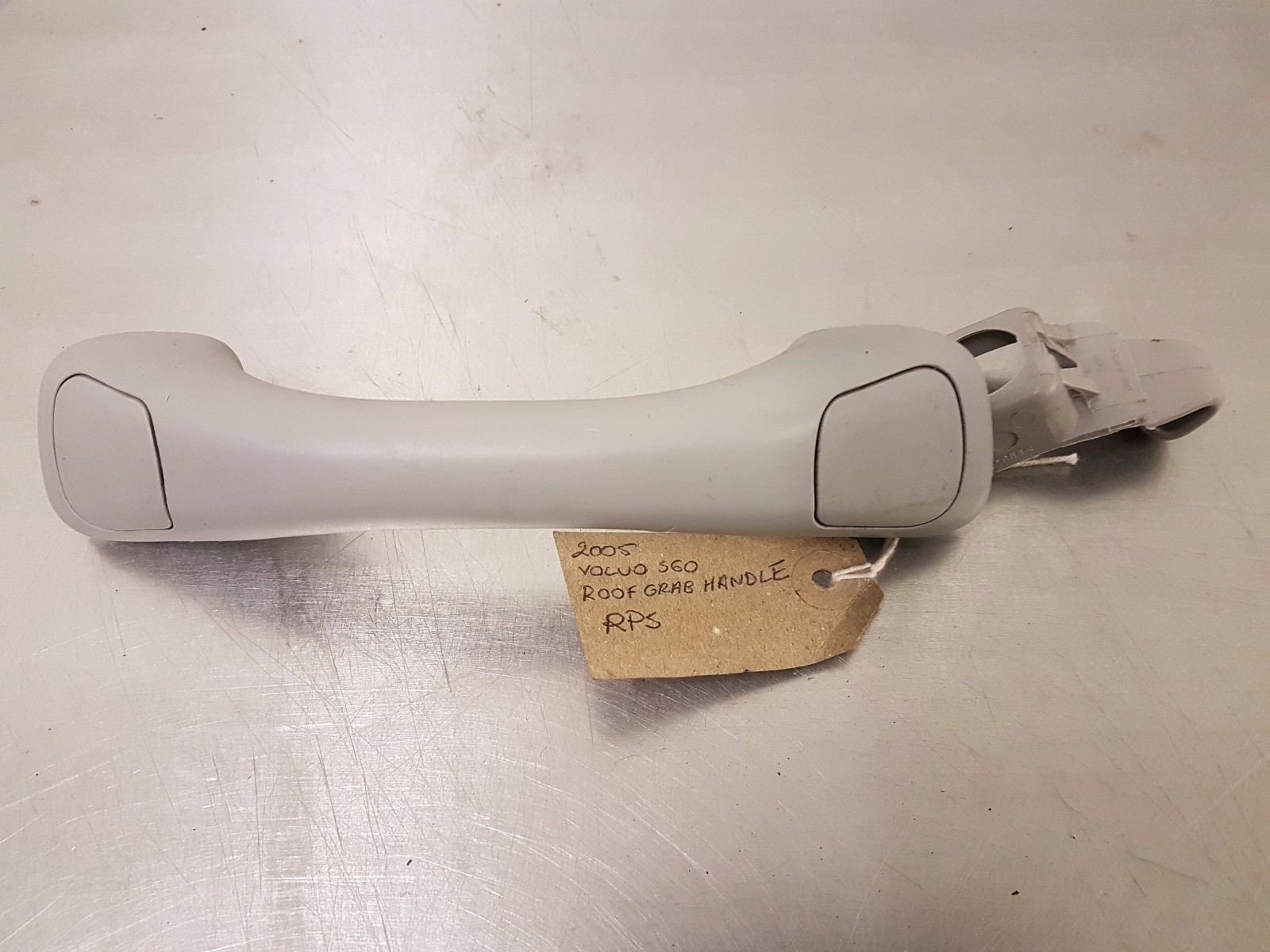 Click here to see similar items on eBay, and to buy.
ROOF GRAB HANDLE REAR RPS SIDE Volvo S60 2.0t 2005 for Petrol/Turbo
Removedfrom:2005Volvo S602.0tPetrolManual4Door SaloonSilver
*COMPATIBILITY*Front& Rear Parts will fit 2004-2006 ModelMechanical& Side Parts will fit 2000-2006 ModelTerms& ConditionsWedo our best to list items correctly, but we are only human, and onoccasions we may miss something. If we do, don't worry just sendme an eBay message and I'll sort things out for you.Weonly list parts that we know are in working order when they werelast on the vehicle. Aswith all used parts we can't guarantee how long they will last, itcould be days or could be years. Please bear this in mind whenbuying used parts. We take no responsibility over the part afterit's been fitted – if you're in any doubt, please buy new.Someelectrical items will require re-setting, and/or programming toyour car. This will require your mechanic having the correctequipment, so please always check this before buying. Wherewe advertise a part number please make sure they are checkedbefore buying. Partsmay require some cleaning before fitting.Ifyou purchase the item then you have read the above & fulldescription of the part listed and you agree to the Terms andConditions.PostageWesend ALL items out within 24 hours after payment has beenreceived, Monday to Friday (Excluding Bank Holidays) and we sendyou a confirmation email the day that your item is dispatched.Please allow up to 5 working days for receipt of delivery. To keepthe delivery cost of this item as low as possible, we use acombination of tracked couriers and the Royal Mail.Fasterdelivery – If you need your order quickly, please take a look atour Get it Fast options. Youritem will be shipped to your registered PayPal address becausethis ensures that your purchase is protected.Ifyour item needs to be shipped to an alternative address pleaseupdate the address in PayPal before placing your order. We willonly ship to your registered PayPal address. If your order hasalready been placed, please contact us through eBay messages andwe will refund the order. You can then update the address detailsin PayPal and replace your order.PaymentViaPaypal only please. Please pay in one Paypal transaction if youare purchasing multiple items from us. This reduces any delays inprocessing your order. ProductSizes & MeasurementsAllsizes, measurements and counts are approximate in any listingwhere we quote them.ReturnsOuraim is to keep our customers 100% happy. If for ANY reason you arenot happy with the item, we will issue a full refund upon receiptof the returned goods, no questions asked.Contactus through eBay Messages. You can cancel your order within 30days of receipt of goods.FeedbackWeleave automated feedback for all our customers soon after it hasbeen left for us. After you have received your order and our happywith our service would you please leave us Positive Feedback and a5 Star Detailed Seller Rating? We really Appreciate it! Thanks.Ifyou are not completely satisfied with any aspect of your order,please contact us before anything else. We work hard to deliver100% customer satisfaction, putting you first if a problem everarises.
Click here to buy, and to see similar items on eBay
---
Category: Vehicle Parts and Accessories:Car Parts:Other Car Parts
Location: Nottingham